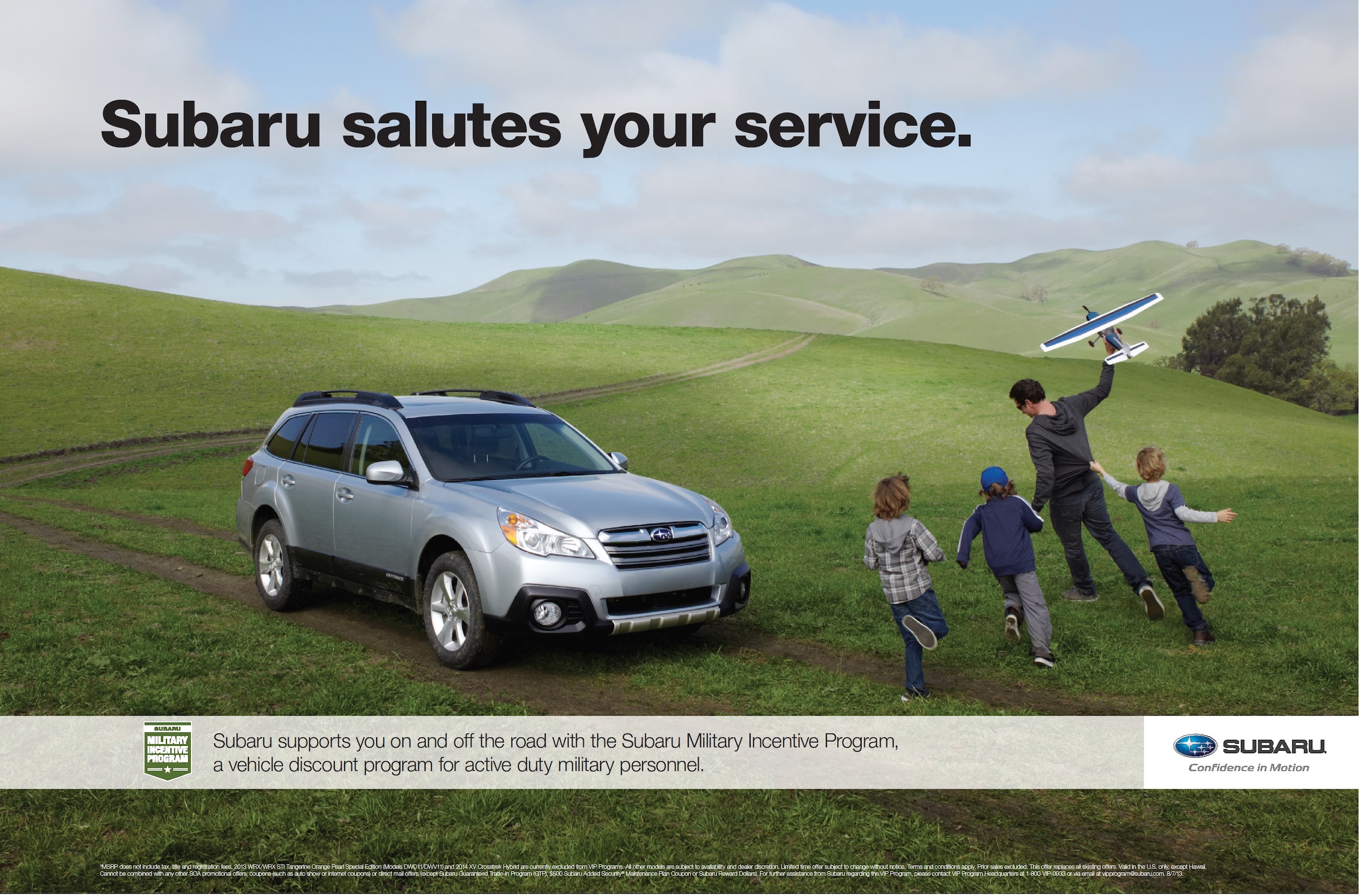 Subaru is proud to offer a special discount to active duty members of the U.S. Air Force, Army, Navy, Marines, National Guard, and Coast Guard. Qualified applicants will save between $1,300 - $3,300 off the Manufacturer's Suggested Retail Price (MSRP) (depending on model and accessories). In addition, your VIP price will be further reduced by any applicable zone or regional cash incentives in effect at the time of purchase. 

Eligibility
This special pricing is non-transferable and does not extend to other family members such as parents, siblings, children, etc.
This program is not extended to retired military personnel.
Vehicles purchased/leased under the program must be registered, titled or leased in the name of the eligible participant (or spouse/domestic partner) for personal non commercial use or transportation
Participants are required to present verification of active military status such as 1) Most recent Leave and Earnings Statement (LES), 2) Department of Defense correspondence attesting to duty status or 3) Subaru Military Status Eligibility Certificate.