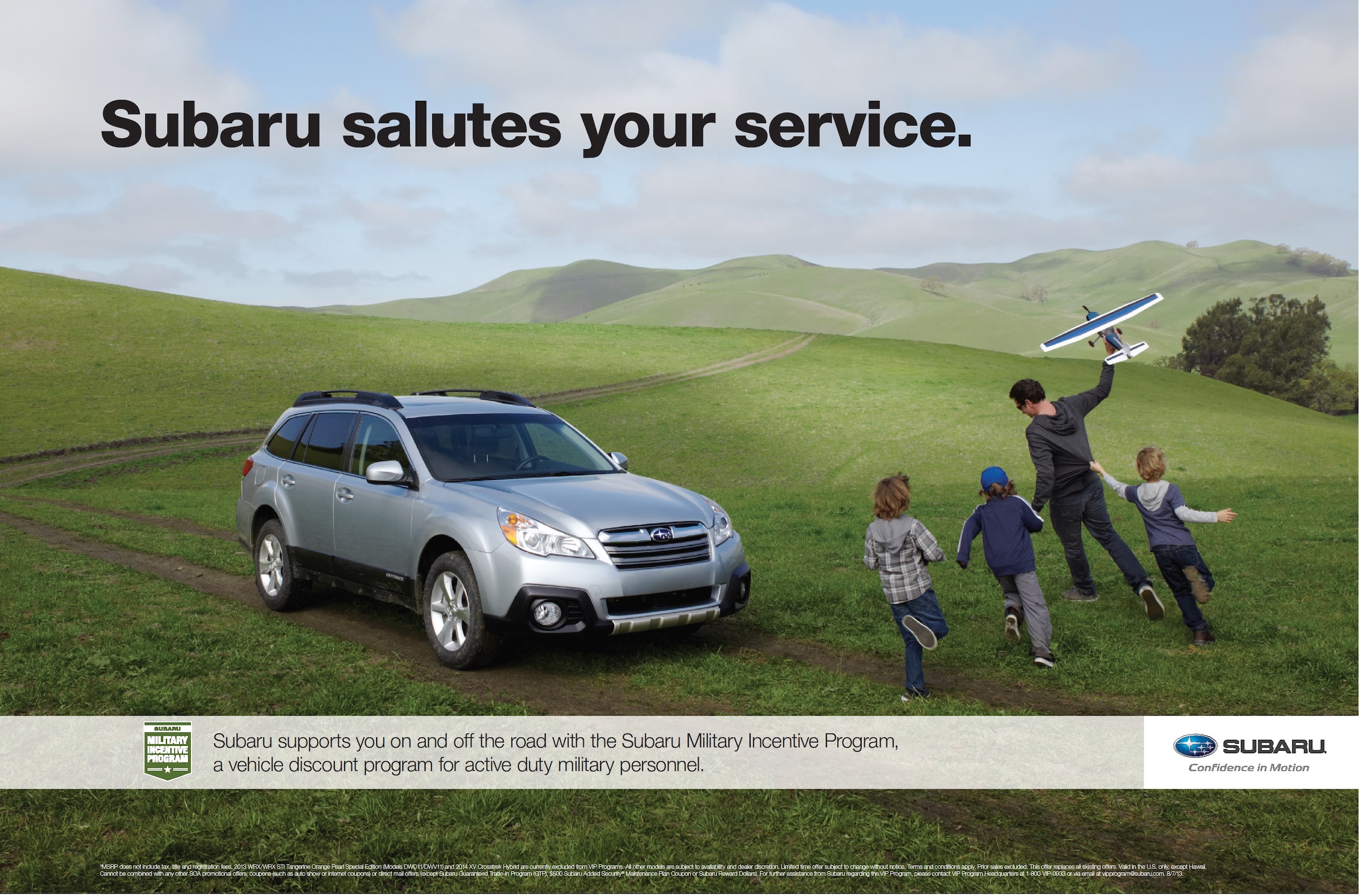 Your investment in this country is to be commended and in recognition of your efforts, Subaru is offering a $500 rebate to active, retired, and honorably discharged service members. Gary Lang Subaru recognizes the dedication and achievements of the hardworking women and men of the military. We are truly grateful for your service. 
Eligibility
This special pricing is non-transferable and does not extend to other family members such as parents, siblings, children, etc.
Vehicles purchased/leased under the program must be registered, titled or leased in the name of the eligible participant (or spouse/domestic partner) for personal non commercial use or transportation
Participants are required to present verification of active military status such as 1) Most recent Leave and Earnings Statement (LES), 2) Department of Defense correspondence attesting to duty status or 3) Subaru Military Status Eligibility Certificate.