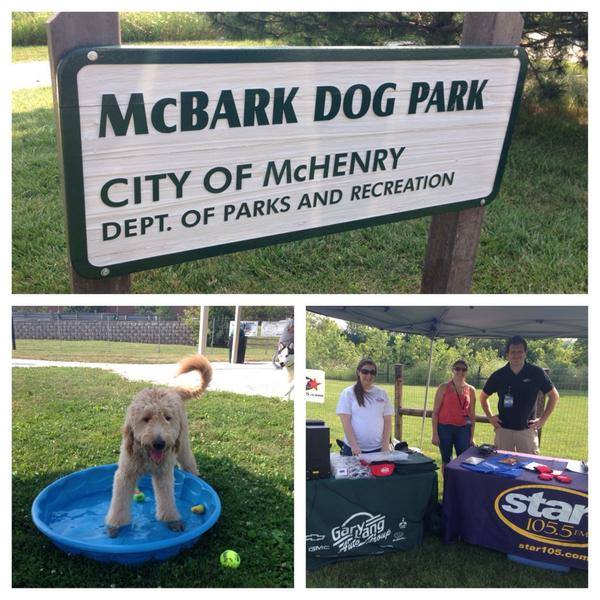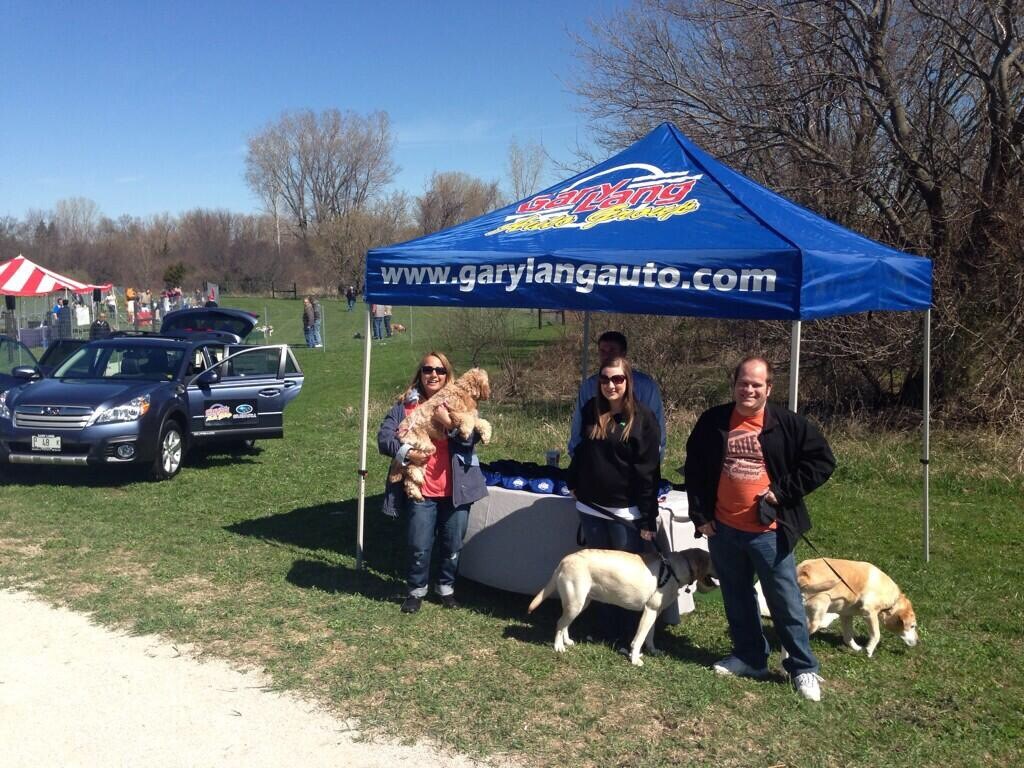 McBark Dog Park
Presented By Gary Lang Subaru, McHenry
The City of McHenry opened the McBark Dog Park, presented by Gary Lang Subaru, in McHenry, in 2014.
The dog park is north of Kohls and was developed with a partnership with I-DOT and Kohls. Gary Lang Subaru is the presenting sponsor, which will help offset costs to maintain the park and provide the opportunity for capitol improvements. McBark Dog Park is located on six acres, on Route 31, in McHenry. Access is available in the north Kohls parking lot. The park features a small dog area, a water fountain and shelter.
"This park is a joint effort with government and the community to improve the quality of life for our local pets and their owners," stated Sue Low, McHenry Mayor, "We are thrilled Gary Lang Subaru is able to help us make this more affordable for our residents."
The park fees were $75/year for residents and $125/year for non-residents. Due to the Gary Lang Subaru sponsorship, fees were lowered to $15/year for residents and $25/year for non-residents, as of September 1, 2014. 

"My family and I feel very strongly about having a place for dogs to run and socialize with other dogs," said Gary Lang, President of Gary Lang Subaru, "We are very happy we can make this more accessible to McHenry and area dog owners."
Gary Lang believes in a strong community involvement. The following programs have been sponsored by Gary Lang Auto Group:
Alden Hebron High School Basketball, Hebron, IL

Algonquin Founders Day, Algonquin, IL

Stade's Farm Antique Tractors for Charity, McHenry, IL

Cary Cruise Nights, Cary, IL

Crystal Lake Cardboard Cup Regatta, Crystal Lake, IL

Crystal Lake Lakeside Festival, Crystal Lake, IL

Crystal Lake High Schools' Drivers Education Program, Crystal Lake, IL

McHenry Chamber Expo, McHenry, IL

McHenry County Fair, Woodstock, IL

McHenry Fiesta Days, McHenry, IL

McHenry Drivers Education Program, McHenry, IL

District 115 & McHenry 

Elementary, McHenry, IL

McHenry Firefighters, McHenry, IL

McHenry City Police Officers, McHenry, IL

Pet Photos with Santa at Gary Lang Subaru in McHenry, IL

Richmond Car Show, Richmond, IL

Richmond Cruise Nights, Richmond, IL

Richmond-Burton Baseball, Thelen Park, Richmond, IL

Spring Grove Elementary School PTO, Spring Grove, IL

Spring Grove 4th of July Parade, Spring Grove

Shuttle Services for the residents of Sun City, Huntley, IL

Big Brothers/Big Sisters, McHenry, IL

Wonder Lake 4th of July Parade, Wonder Lake, IL

Woodstock Marian High School, Woodstock, IL

Woodstock Drivers Education Program, Woodstock IL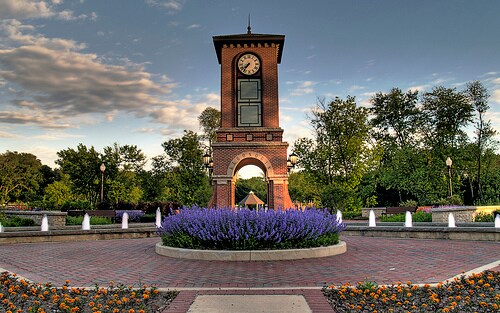 Gary Lang Auto Group is also a member in the following community Chambers:
Algonquin/

Lake in the Hills

Cary Grove

McHenry

Richmond/Spring Grove

Wauconda


Wonder Lake

Woodstock
Hours
Monday

09:00am - 09:00pm

Tuesday

09:00am - 09:00pm

Wednesday

09:00am - 09:00pm

Thursday

09:00am - 09:00pm

Friday

09:00am - 09:00pm

Saturday

09:00am - 07:00pm

Sunday

Closed