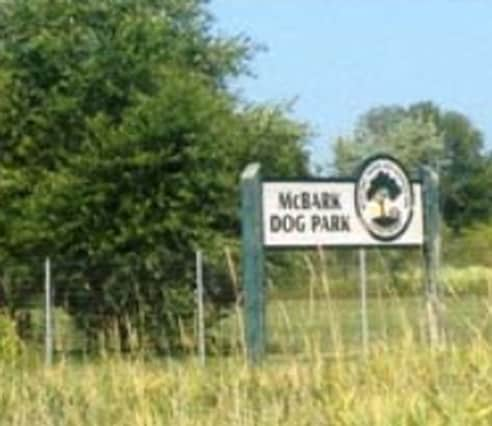 The dog days of summer have recently passed, but perhaps there's no better time than now to get outside with man's best friend.
You have a wonderful opportunity to check out the newest dog park in the area for free on Saturday, Sept. 20 from 10 a.m. to 12 p.m. Gary Lang Subaru, which generously helps offset costs to maintain this park, is sponsoring this special event for dogs and their owners.
The McBark Dog Park, beautifully situated on five acres just north of Kohls on Route 31 in McHenry, had its grand opening earlier this spring.
In addition to free admittance, Gary Lang Subaru invites you to visit, learn more about the park and receive free dog-related items. The only requirement for entrance is that pet owners must bring proof of their dog's rabies and distemper shots with them.
"It's great for the community to now have a park for dogs to run around and meet other dogs," said Gary Lang, president of Gary Lang Subaru. "Since the park is still new, many in the community probably don't know that the park is available to them, so we're hoping for a nice turnout."
The McBark Dog Park allows dogs to interact with other dogs and it affords their owners with a chance to meet other people. Dogs can enjoy off-leash exercise, while pet owners can learn more about being a pet owner from others who are also visiting the park. And, of course, you can spend quality time with your pet outdoors while enjoying a lovely, park-like setting.
The fees that are now dramatically reduced due to the sponsorship - $15 for residents and $25 for non-residents and Star 105.5 will be broadcasting live from the event.
Gary Lang Subaru is located on Route 31, between Crystal Lake and McHenry. Visit their website at www.GaryLangAuto.com.