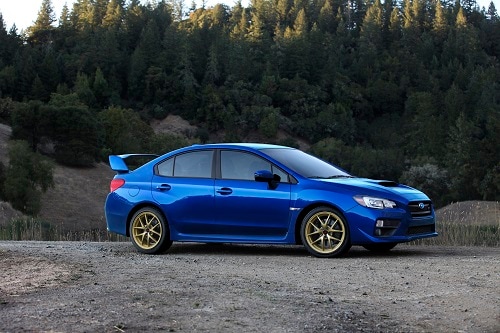 The 2015 WRX and STI both earned the IIHS 2014 Top Safety Pick award for good performance in each of the tests. This is the first time that WRX and STI have been rated as a Top Safety Pick.
"Safety is one of our brand tenets and so we are extremely proud to have earned a TSP rating for our performance models." said Thomas J. Doll, president and chief operating officer, Subaru of America, Inc. "We are committed to providing engaging driving together with safety and this award is testament to that commitment."
The IIHS tests are based a few factors in order to determine if a vehicle can be awarded a Top Safety Pick. The tests are measurements of intrusion into the occupant compartment, injury measures recorded on a male dummy in the driver seat, and an analysis of slow motion film to assess how well the restraint system controlled dummy movement during the test.
The All New
2015 Subaru WRX and STI will be available soon
at Gary Lang Subaru of McHenry.
Contact
one of our Subaru Sales Specialist for more information.